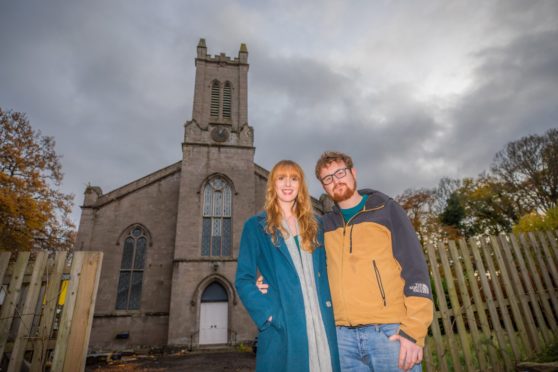 A Tayside couple have revealed plans to turn an historic church into luxury homes.
Lauren and Calum Runciman bought the 200-year-old Stanley Church at auction, after it was given a "terminal diagnosis" and sold off by the Church of Scotland.
It is the latest project for the couple, who run The Giddy Goose and The White Goose restaurants in Dundee.
Lauren, 23, said: "Our plans for the downstairs – which used to be the manse – is to make two apartments. One will have one bedroom and the other will have two bedrooms.
"We also want to convert the main building into a luxury family home.
"We plan to make it a five or six bedroom house with a spa, a gym and such like."
But despite the significant changes to the building's interior, the couple don't want to change the church's outside appearance.
"We have been doing some research about the church and we want to keep the outside as much the same as possible," said Lauren.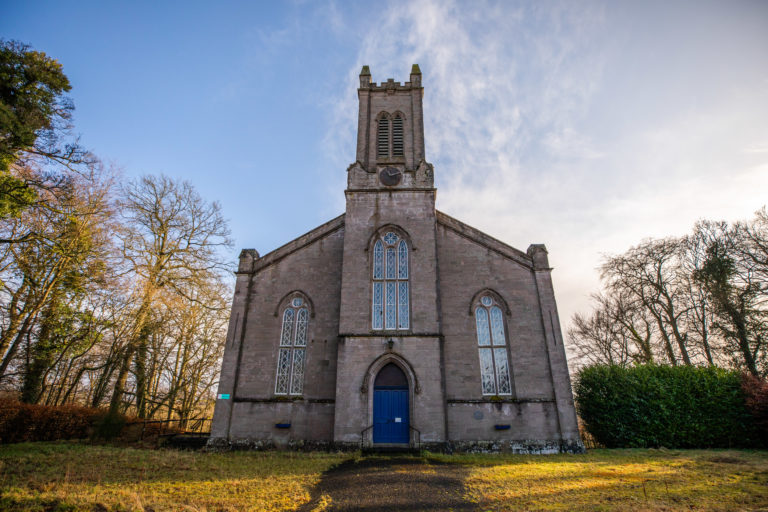 The couple hope they can complete the two apartments in around six months. They aim to conclude their entire project in around 18 months to two years.
But despite the ongoing pandemic, Lauren and Calum believe restrictions have not been an issue for them.
Lauren said: "It has been a good time to focus on the church in Stanley.
"Our families said we are crazy but we think this is the perfect time to do this."
Meanwhile, SNP councillor, Grant Laing says he "welcomes" the move.
The Strathtay ward representative said: "I welcome that there is a use for the building.
"I also welcome that the saga is coming to an end and that there will be some use out of it."
The former church was given a "terminal diagnosis" by building inspectors after it sustained damage during Storm Frank in 2016.
Church of Scotland put the property up for sale as they believed it will cost around £500,000 to make the building safe in the short term and over a million to secure it for the future.
It has remained empty since the storm, but Lauren and Calum hope they can give the building a new lease of life.
*This article first appeared in The Courier on the 9th November 2020